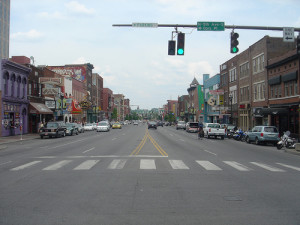 I previously wrote about the proposed $5.4 billion transit system in Nashville, noting that it didn't make sense in a metro area with low downtown job concentrations, low density development, highly dispersed origins and destinations, and very poor basic infrastructure for pedestrians.
The vote on the transit tax referendum was yesterday, and the transit tax was defeated by a 2-1 margin, despite proponents significantly outspending opponents. This was a major defeat for the chamber of commerce, which was the major backer of the transit initiative.
Giving the resounding nature of the defeat, it's not clear where transit backers will go from here. I would suggest continued investment into a pedestrian and bicycle improvement, and a scaled back more incremental improvement to the bus network first.
In the meantime, Nashville continues to attract major businesses. Fund manager Alliance-Bernstein is moving its headquarters and over 1,000 jobs from Midtown Manhattan to Nashville. This is another example of the decentralization of finance jobs we've seen in recent years.