I've previously written about how New York's retail rents are inflated by corporations opening showrooms there for branding purposes rather than profits.  The Maille mustard shop by my apartment was a good example. (That location was shuttered shortly after a hostile takeover attempt of Unilever, which I take as evidence confirming my thesis that it was unprofitable).
Here's another one I noticed recently: the Kellogg's cafe in Union Square.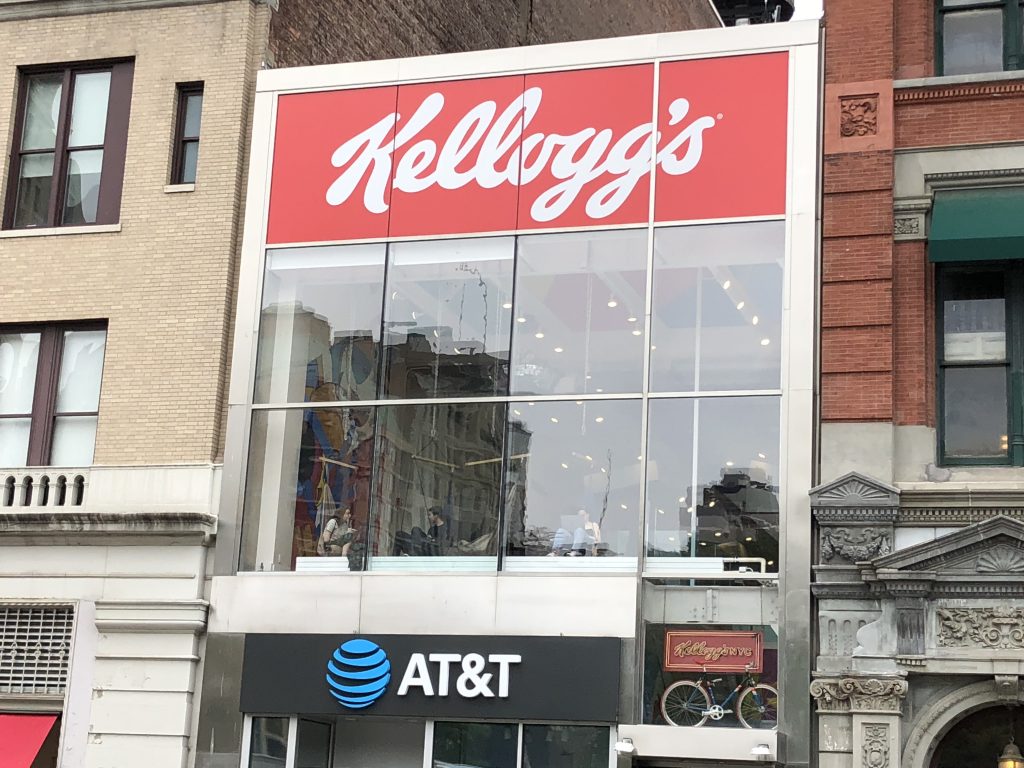 This is second floor retail, but still. I had to go inside: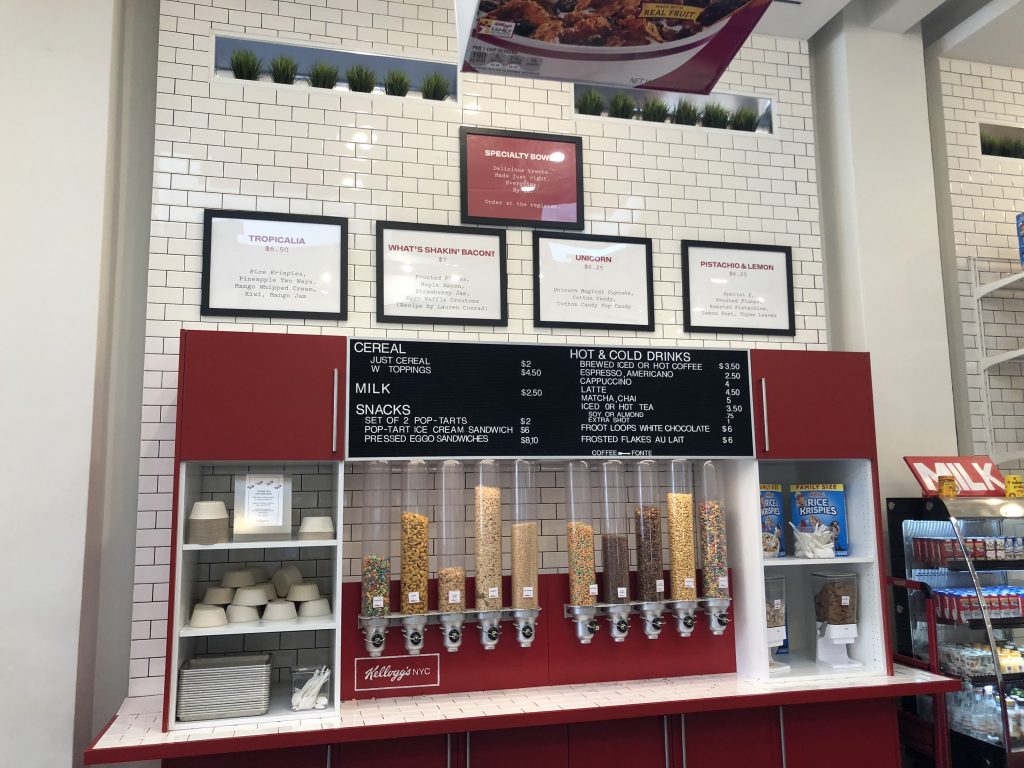 Self-serve cereal with a variety of topics. Also, displays of various cereal items. They carry some limited edition product, but no exclusive to the store varieties.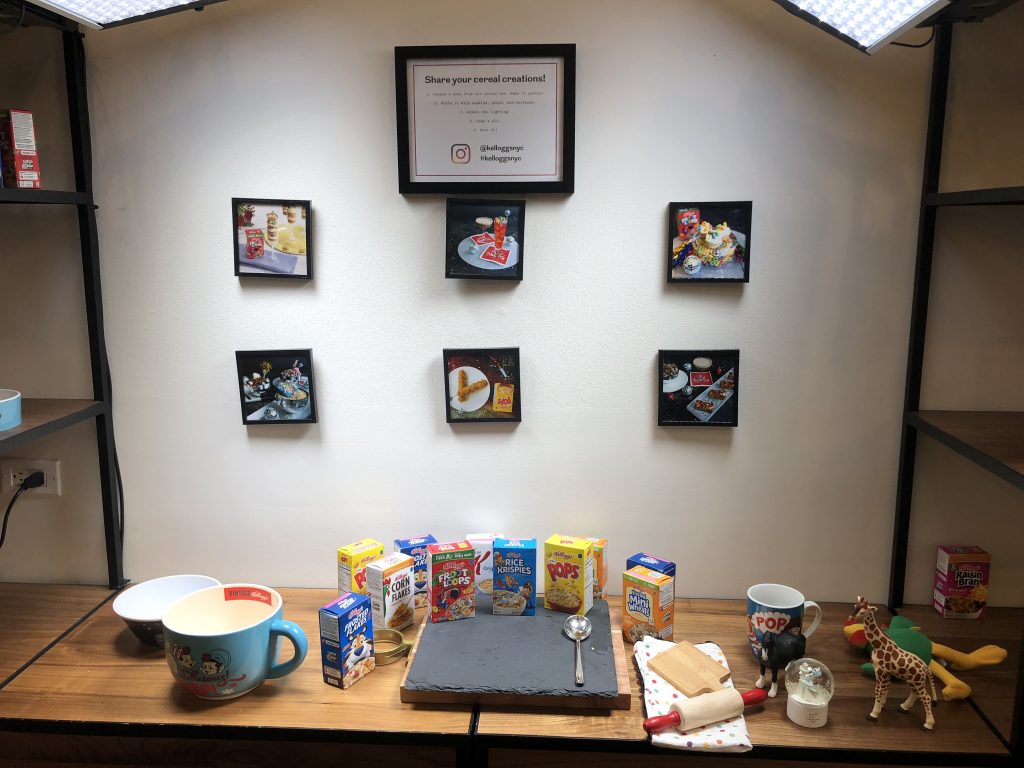 Also displays of vintage products: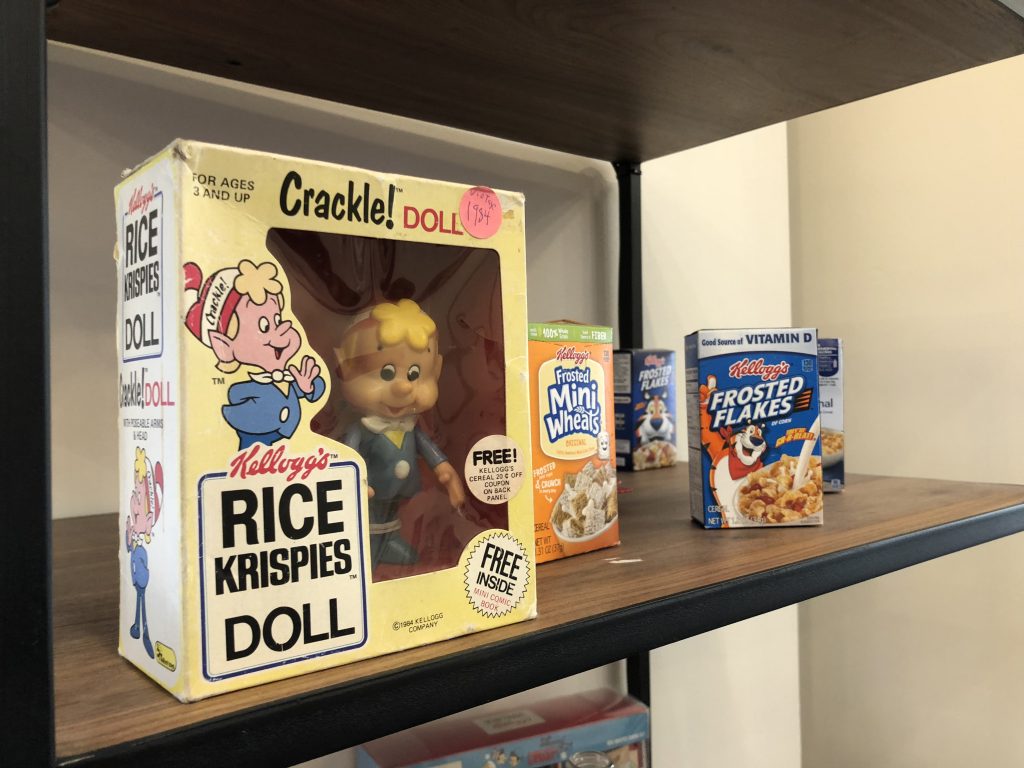 And of course it wouldn't be complete without: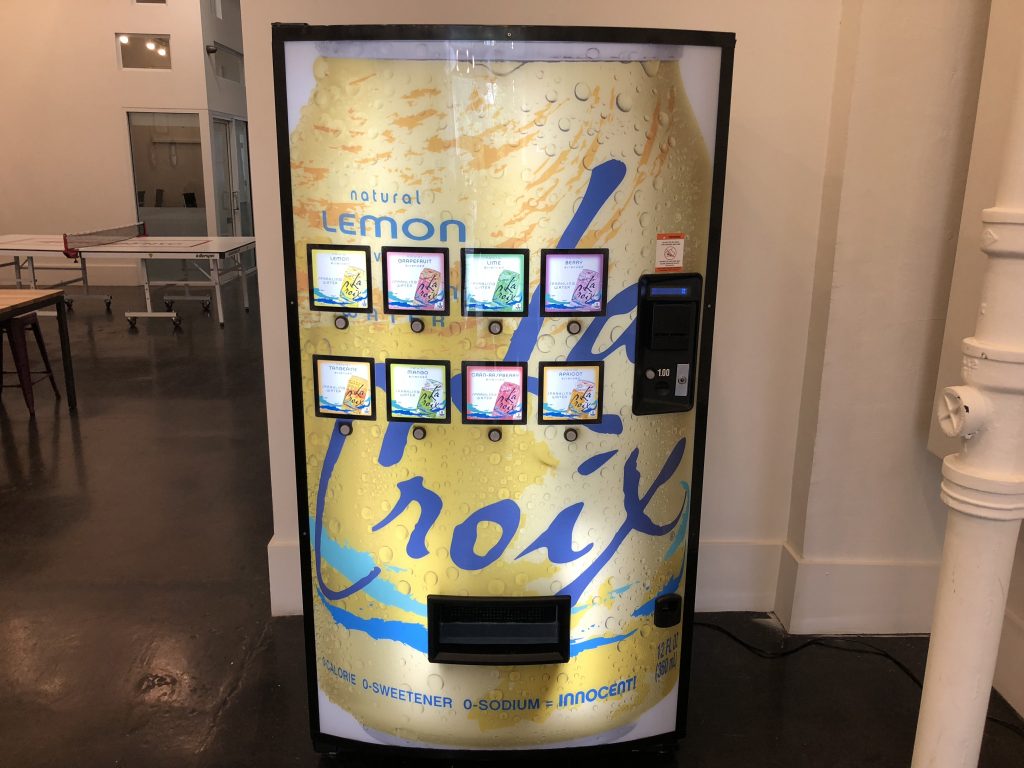 I'm not sure what it's P&L is. But you need to sell a lot of cereal to make a profit in that kind of location.
This may not be the only store Kellogg's operates, but New York certainly has more of these kinds of outlets than any other US city I've seen.