Richard Kirby put together an interesting analysis looking at the diversity of venture capitalists. One of his findings is that 40% of VC investors went to either Harvard or Stanford, if you include both undergrad and grad school. This is a clear example of the "superstar effect" that I've been writing about over the course of the year.
I downloaded the raw data that he kindly made available and my colleague Henry Parkhurst and I were able to do some further analysis of where VCs went to school. For the purposes of this post, we are only looking at undergraduate education. Perhaps we will follow-up with a more all inclusive view at a future date.
What we see is that even at the undergrad level of education, nearly half of all VCs went either to the Ivy League or to Stanford and Berkeley. Here's a breakdown of VC undergrad degrees by university conference.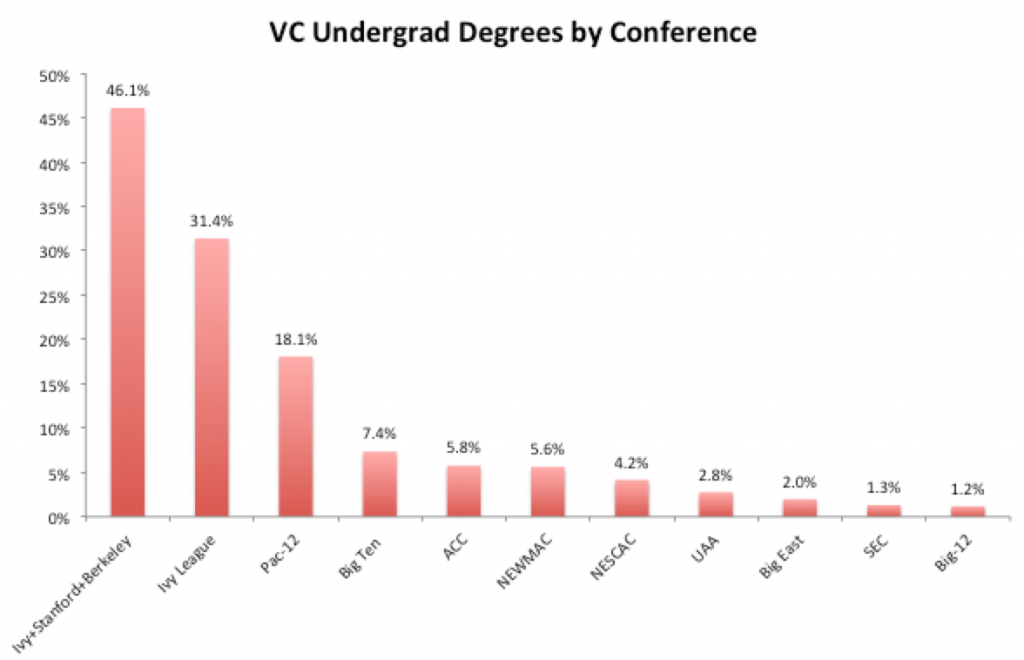 The Pac-12 looks great because of Stanford/Berkeley (Cal), but if you exclude those two schools, there number of VCs who attended them drops to 51, or 3.4%.
Note a number of small school conferences with exclusive Northeastern liberal arts or other schools did well – even better than power conferences like the SEC and Big-12. I believe MIT is in the NEWMAC conference and NYU in the UAA. NESCAC includes schools like Williams, Hamilton, and Amherst.
Among Big Ten schools, Michigan is the best standout with 38. Northwestern had 25, plus quite a few people went to grad school there (presumably a Kellogg MBA) who aren't counted in this list. Duke had 25 for the ACC.
The Ivy League isn't just about Harvard. All of the schools have representation.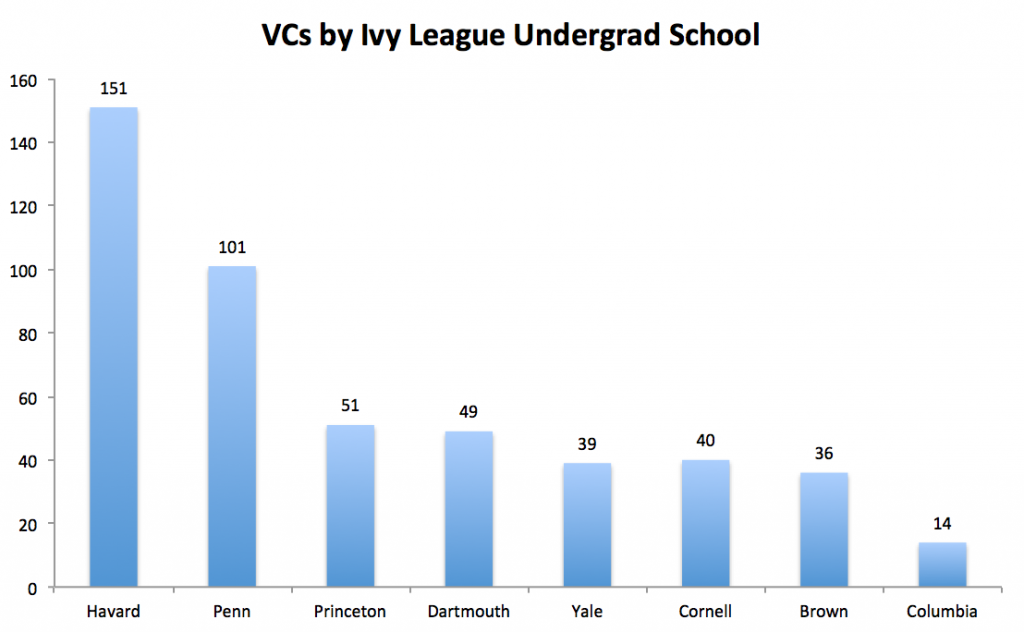 Here is a regional view of attendees that shows the dominance of Northeastern schools in these ranks.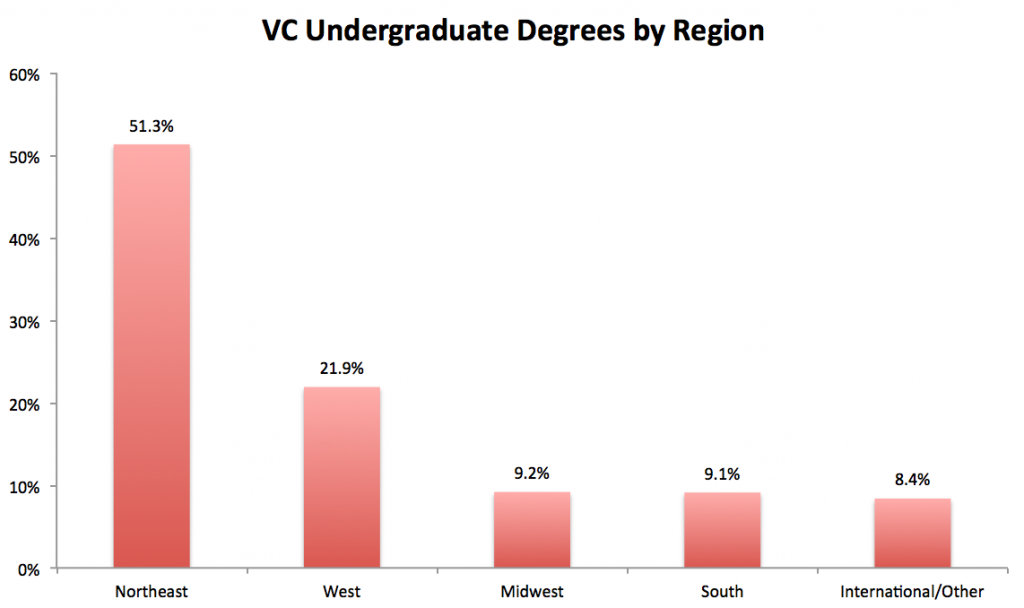 This analysis may not be perfect because although we did a basic cleaning and normalization of the data (e.g., removing spelling variants), we may have missed a few. But this should be largely correct.
Thanks again to Henry for his help.