Jim Russell no longer actively blogs that I'm aware of, but his Twitter feed remains a firehose of super-interesting links. One of his recent tweets was a rebroadcast of an article I either somehow missed for forgot about. It was a 2014 edition of the Pittsburgh Economic Quarterly. It included a chart with estimates migration gains and losses during the 1980s. There isn't good direct local migration data from back then, but some academics managed to put together some estimates.
Here's the money chart: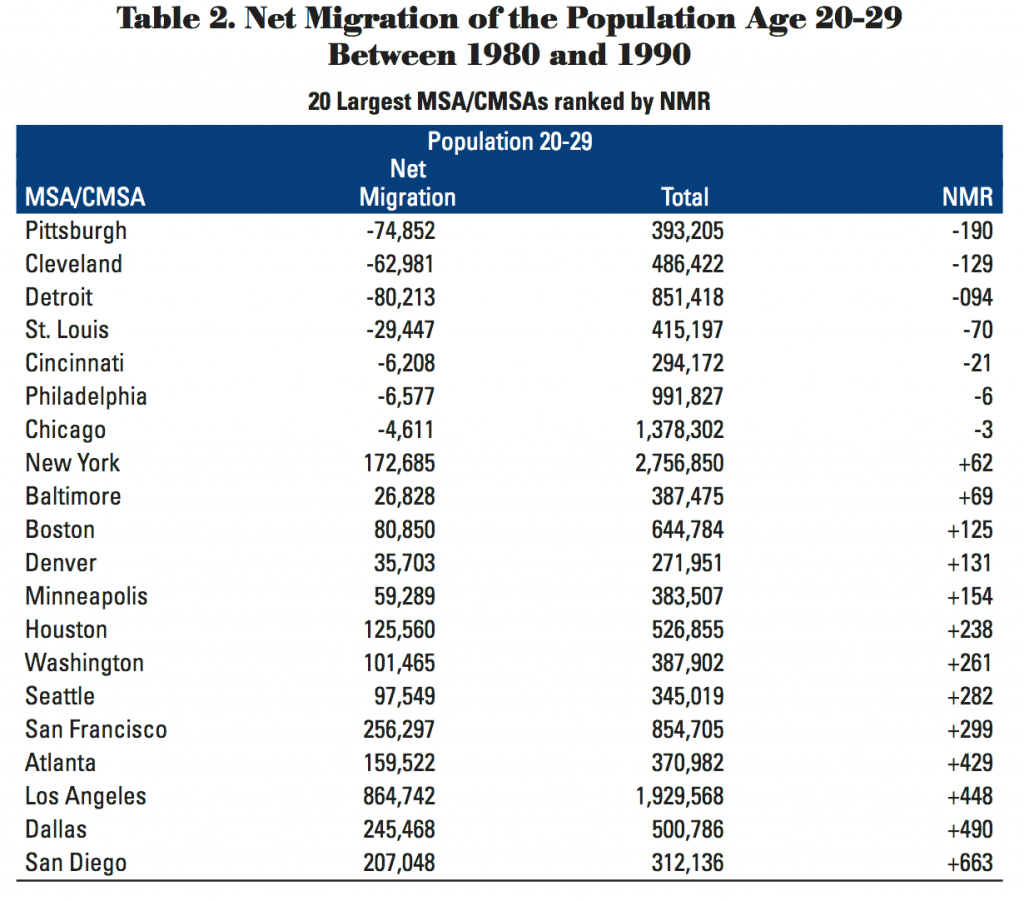 Click over to read the whole thing.