You sometimes hear cities attribute their formal civic leadership development programs to some catastrophe in which important power players died. I believe the root of these stories is the crash of Air France 007 in 1962, which killed 100 prominent members of Atlanta's art patron community.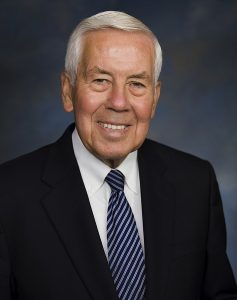 Most communities today have some form of formal civic leadership program. In major cities, these tend to date to the 70s or 80s. Clearly establishing them was a trend at some point. Usually they involve emerging leaders in their 30s and 40s going through a year long program in which they rub shoulders with local movers and shakers, and learn about different civic strategy initiatives and such.
I was thinking about this as I watched a public TV retrospective on the career of Richard Lugar. Lugar was elected mayor of Indianapolis at the age of 35 after previously serving on the school board. He developed and pushed through a city-county consolidation there. Later he served over 30 years in the Senate before losing a primary to a tea party candidate.
One of the most notable things about Lugar is the talent he found and brought up under him. Future Indiana Gov. Mitch Daniels worked for him. Current Sen. Todd Young worked for him. So did several other people who became high profile local leaders.
Lugar isn't the only person who has done this. Richard M. Daley in Chicago was a great talent developer. He many times took people in their 30s and put them in charge of high profile, big budget operations. Not every Daley protégé became a superstar. But one who did is current mayor Rahm Emanuel.
Now lots of people get in at junior levels of government and succeed inside of a local political ecosystem. What distinguishes these people is their success outside that ecosystem. Emanuel went on to have a high profile career in Washington. Daniels was director of OMB under George W. Bush and is now one of the most dynamic university presidents in the country. Former Lugar staffer Mark Miles, who now runs the Hulman family's commercial empire (which includes the Indianapolis Motor Speedway) left town to run professional tennis in the US for many years.
I find it curious that in an era in which there is so much more formal leadership development than ever, you don't see as many politicians like Lugar and Daley that develop future high impact young talent. This is just an impression, but I've sounded it briefly with people and they do think there's something to it.
I find it interesting that Lugar and Daley are both part of the Silent Generation. The self-regarding Boomers started taking power in the 1970s and have shown no inclination to let it go. (Our last presidential election was between two Boomers). I can't help but see a generational link in this decline of leadership development.
Generation X was too small to force its way in the door in a big way. The Millennials are different. They will almost certainly represent take over at some point. It will be interesting to see if they develop next generation talent or not.