One of the other interesting things that researchers did in that NYT Upshot post about Facebook network geography is divide the country into various equal sized regions based on networks.
Here's a typical division of the US into regions. It's Joel Garreau's nine nations of North America. Because of Quebec there are really only eight US regions, but this is a slice at a regional mapping.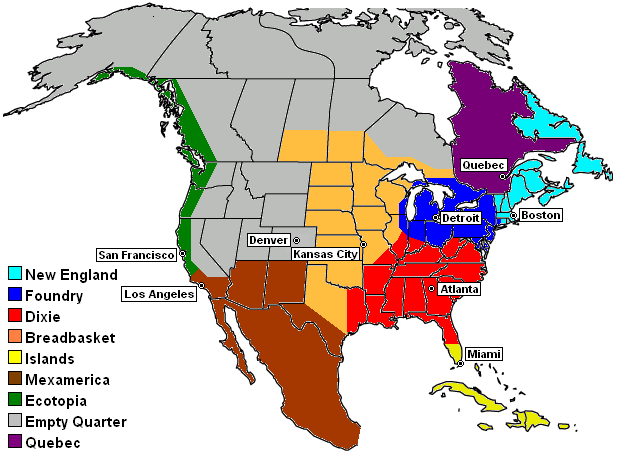 Here's the US divided into ten equal sized regions based on Facebook networks.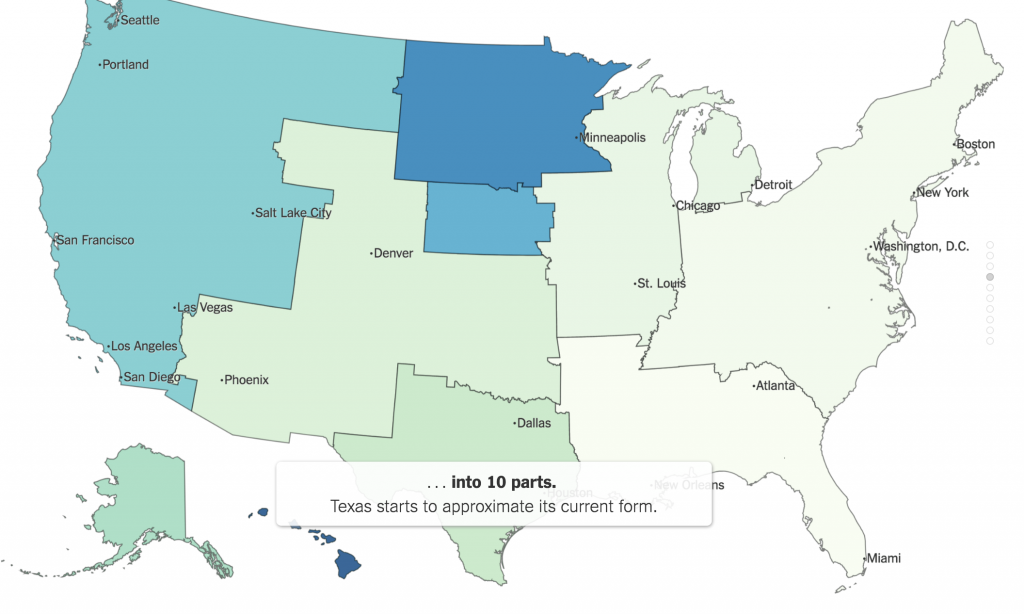 They also did a "50 states of Facebook" map of the US divided into 50 equal sized regions.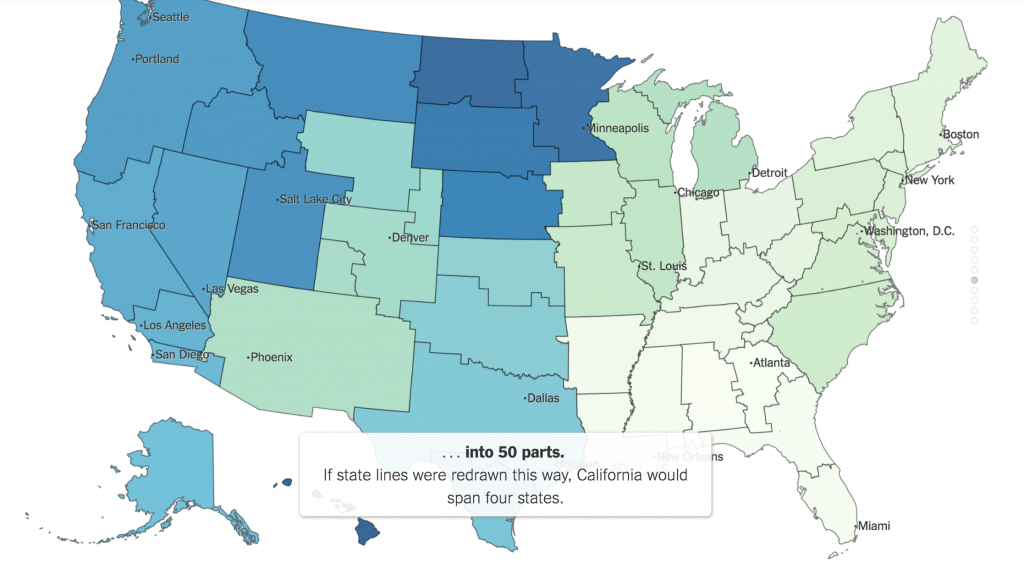 I'm stunned the extent to which this actually looks like the actual state boundaries. But it's entirely auto-generated by Facebook friend network analysis.
Here's a map of 150 regions.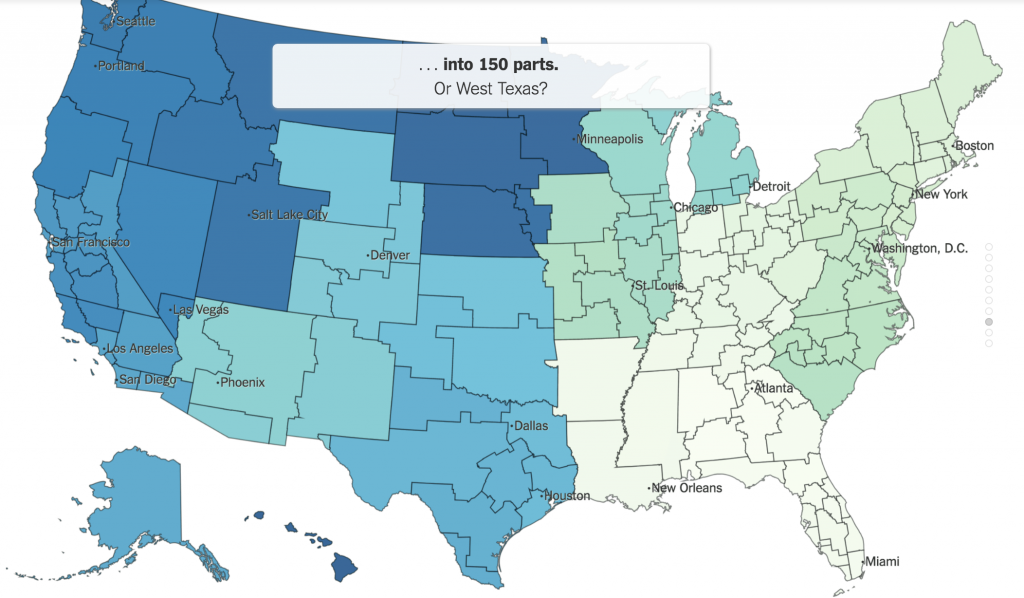 I find this interesting because you get to start seeing substate breakdowns. I would have expected them to be metro centric. Some are but not all. Indianapolis appears to be split north and south. Though the line doesn't follow the proverbial I-70 demarcation line, it still shows the north side-south side split. A number of other metros appear to be split into two or more regions. On the other hand, divisions I might have expected, such as east vs. west Michigan, didn't show up here.
One again, it'a s super-interesting article, so click over to read the whole thing.