Brookings has a post up looking at the role of big tech in regional inequality. It includes a variation on one of the great charts they've been producing showing job growth by size tier of region.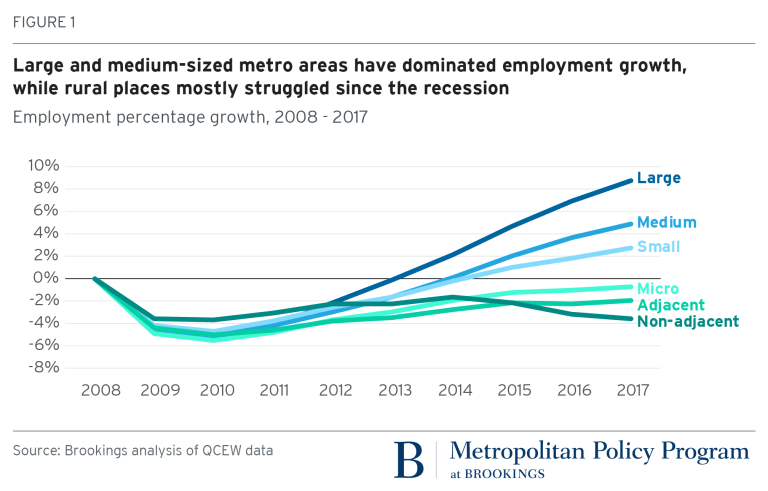 We see clearly that large (greater than one million person) metro areas have significantly been outperforming the nation since the financial crash. Each less urban tier below that show poorer job growth, with non-metro areas actually showing declines.
There's no guarantee this will persist. But it does illustrate that for the moment, larger metro areas are advantaged in the current economy. States especially need to think about this reality when developing their own economic development strategies.