A new report on global startup cities from Richard Florida and Ian Hathaway takes a look at exactly that. It's a global look at trends in venture capital investing by metro.
The main message of the report is that the US is losing its global dominance in venture capital investing as the real "rise of the rest" happens overseas, particularly in China.
While the U.S. continues to generate the largest amount of startup and venture capital activity, its share of the global total has fallen significantly, from more than 95 percent in the mid-1990s to more than two-thirds in 2012 to a little more than half today. Among other nations, China has gained the most ground, attracting nearly a quarter of global venture capital investment in recent years. India and the United Kingdom together account for another nine percent of global venture capital investment, while Germany, France, Israel, Singapore, Sweden, and Japan collectively contribute another nine percent to the global total.
I'm not as concerned as they are, honestly. Some level of global convergence is inevitable. You can't expect the US to retain a de facto monopoly on venture capital investing forever, especially since the model is readily replicable. But obviously it bears watching.
But beyond that there's a ton of data and analysis in the report. They find that VC funding is very concentrated in a limited number of cities.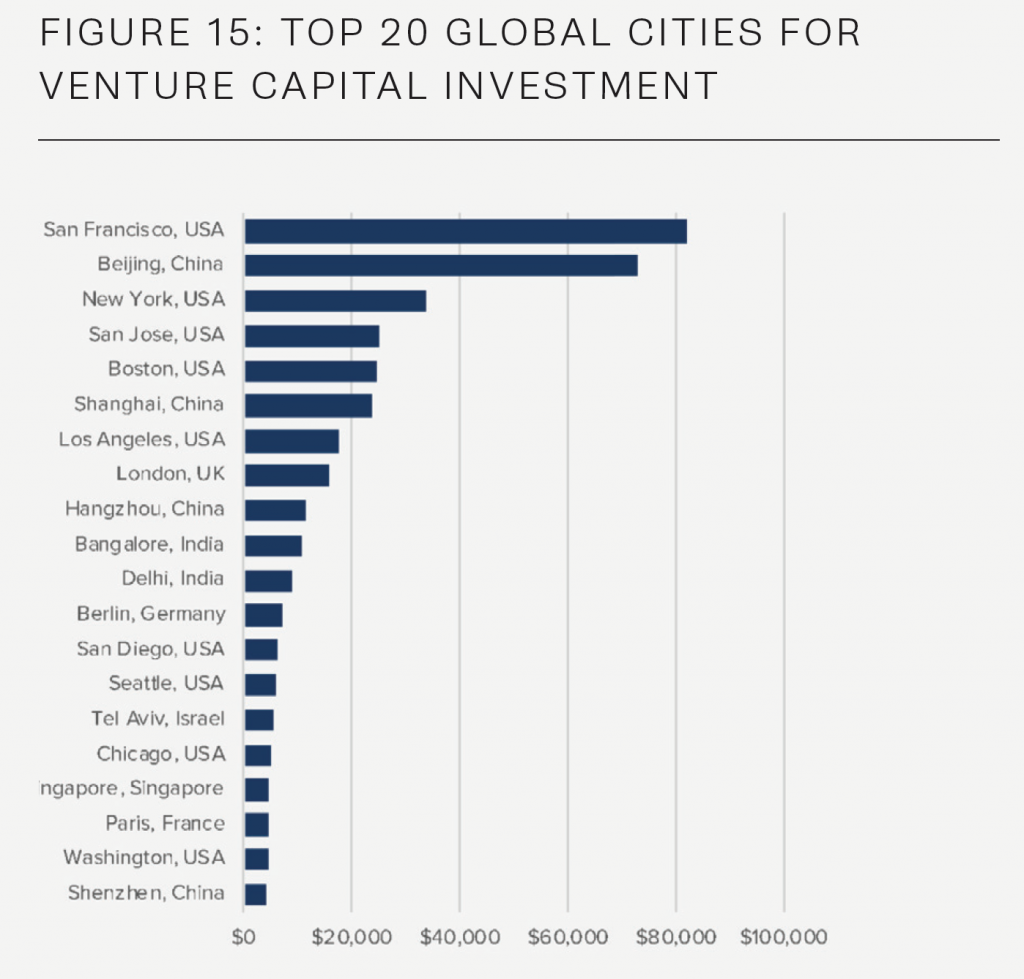 And here's an interesting look at VC deals per capita, showing smaller cities that punch above their weight, like Boulder.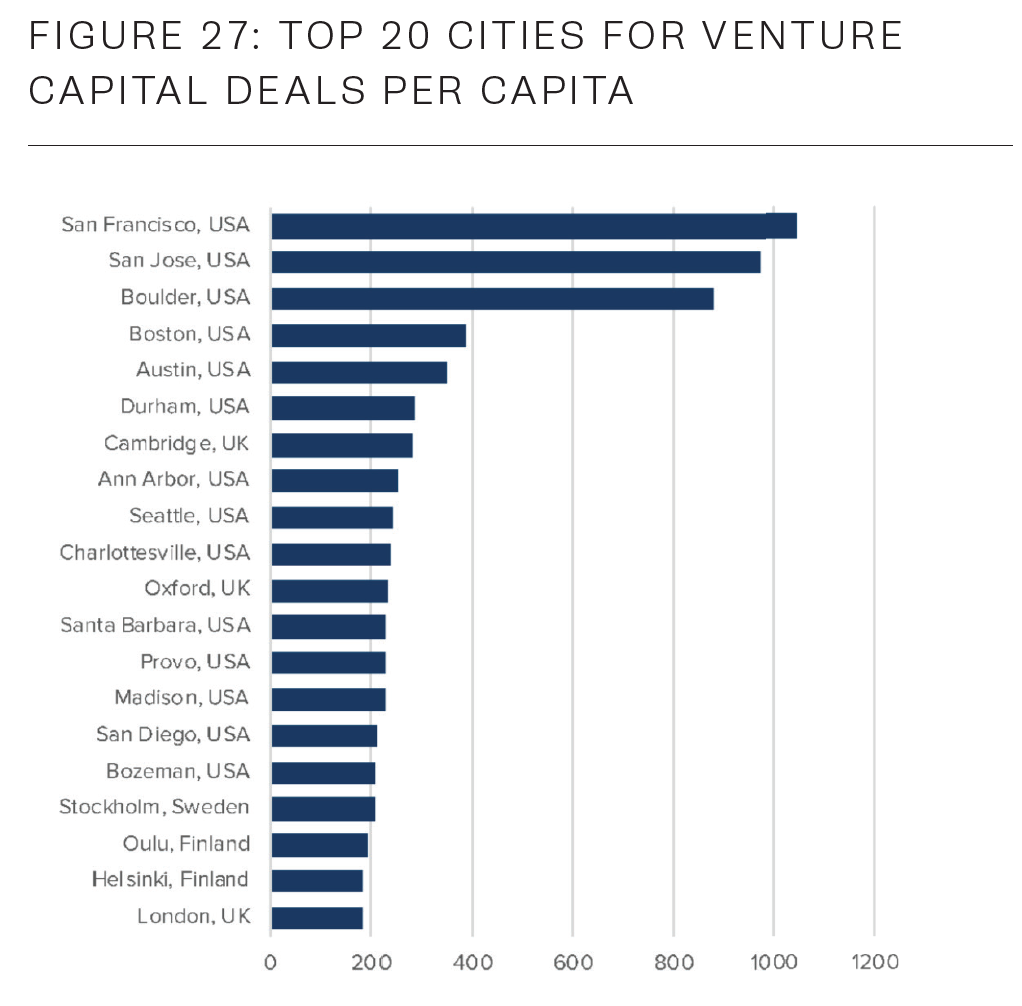 Click through to read the whole report.