Joel Kotkin and associates have a new report out called "California Feudalism" about the increasing bifurcation of the state into rich and poor, sky high housing prices, rising homelessness, etc. Agree with his proposed solutions or not, the problems are real. Here's one of their charts: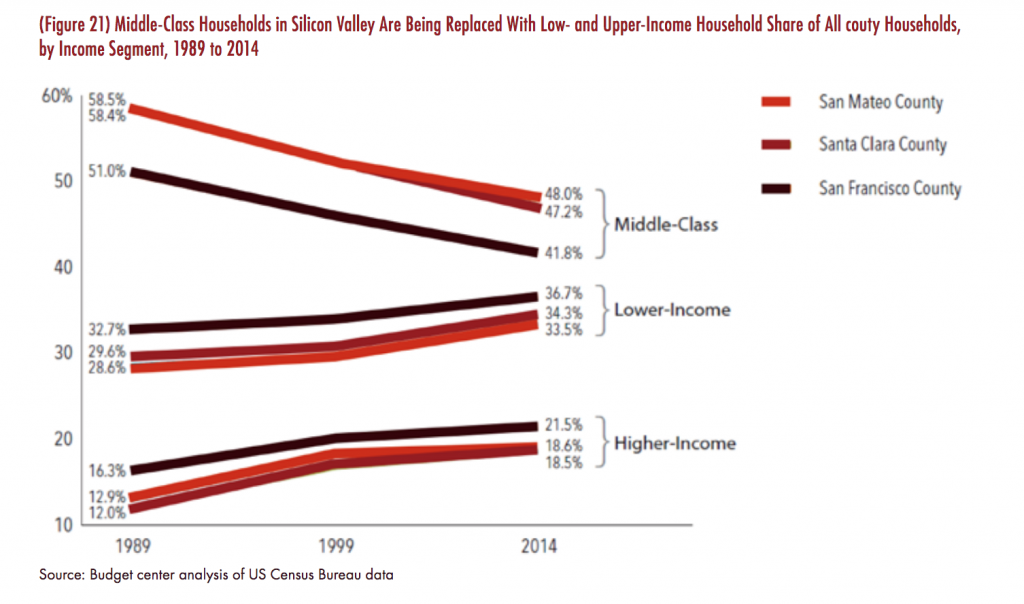 Here's an excerpt:
California was built by people with aspirations, many of them lacking cultural polish or elite educations, but dedicated to hard work, innovation, family and community. A large number came from other countries or poor backgrounds: sharecroppers from the South, campesinos from Mexico, people fleeing communism and poverty in Asia, escapees from Hitler's Europe or Okies and others fleeing the dust bowl.

This proud legacy is threatened. California has now taken on an increasingly feudal cast, with a small but growing group of the ultra-rich, a diminishing middle class, and a large, rising segment of the population that is in or near poverty. Indeed, amidst some of the greatest accumulations of wealth in history, California has emerged as a leader in poverty, particularly among its minority and immigrant populations and throughout its interior.
Click through to read the whole thing.