Subscribe/Feeds
Posts By Topic
Thursday, August 29th, 2013
A couple weeks ago I posted a series of photos demonstrating the damage freeway construction did to Indianapolis. Since I've been covering Cincinnati this week, I thought I'd show the damage freeways did there too.
Over the Rhine is one of America's most stunning historic districts. When I visited the city last year, one of the locals explained that there had been "miles" of neighborhoods just like it obliterated by freeway construction. I found this difficult to credit until I came across the photographic proof.
Here's a picture of one such area, the West End. This photo dates to the late 1950's:
West End Cincinnati in the late 1950s. Image via Cininnati Transit
Here's a Google satellite view of the area today. Pretty much everything but Cincinnati Union Terminal appears to have been demolished and replaced with I-75 and an industrial park.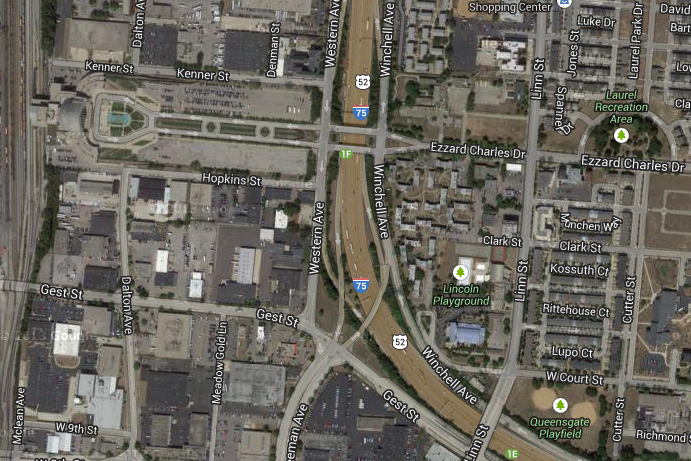 Lest you think Union Terminal survived unscathed, it appears in the 1950s photo that it had a sort of City Beautiful style formal plaza in front of it. Here's a closer look:
Cincinnati Union Terminal, image via Flickr/whitehall buick
And here's the Google satellite from today that shows it converted into – what else! – a parking lot: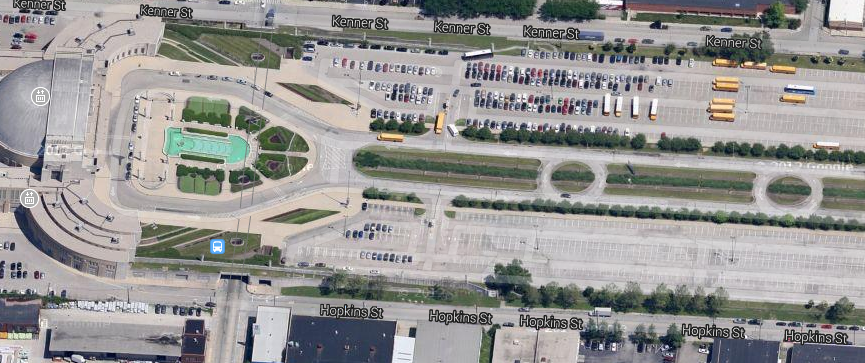 Almost empty, of course.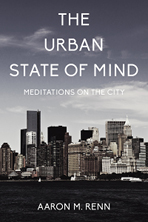 The Urban State of Mind: Meditations on the City is the first Urbanophile e-book, featuring provocative essays on the key issues facing our cities, including innovation, talent attraction and brain drain, global soft power, sustainability, economic development, and localism. Included are 28 carefully curated essays out of nearly 1,200 posts in the first seven years of the Urbanophile, plus 9 original pieces. It's great for anyone who cares about our cities.
Telestrian Data Terminal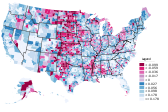 A production of the Urbanophile, Telestrian is the fastest, easiest, and best way to access public data about cities and regions, with totally unique features like the ability to create thematic maps with no technical knowledge and easy to use place to place migration data. It's a great way to support the Urbanophile, but more importantly it can save you tons of time and deliver huge value and capabilities to you and your organization.
About the Urbanophile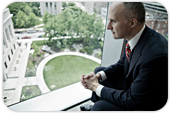 Aaron M. Renn is an opinion-leading urban analyst, consultant, speaker, and writer on a mission to help America's cities thrive and find sustainable success in the 21st century.
Contact
Please email before connecting with me on LinkedIn if we don't already know each other.
World Blogroll
Non-English Blogroll